BY-COVID 4th Consortium Meeting
21 June 2023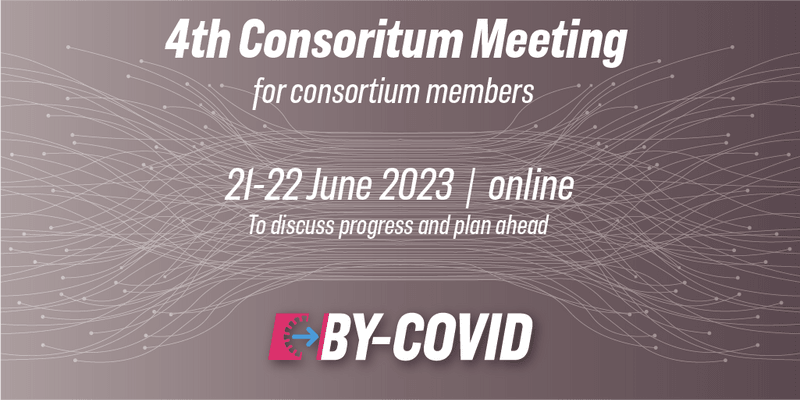 Date of the event: June 21-22, 2023
Location: Online
---
On 21 & 22 June, the 53-partner consortium will meet online to discuss progress and plan ahead.
All project's progress will be discussed in this 2-day online meeting. On the first day we'll focus on the BY-COVID EC policy context and synergies with other EC funded projects contributing to European pandemic preparedness. As well as the BY-COVID continuously evolving demonstrator projects feeding the changing research questions that surface during an on-going pandemic to solutions.
On the second day Work Package (WPs) Leaders and the Task Leaders, together with all partners involved or interested in the WPs, will focus on the status reporting and evaluation of the first 18 months of the BY-COVID, in the shape of an open review rehearsal. More details in the agenda of the meeting.
Please find the link to register below.