BY-COVID Second General Assembly
9 October 2023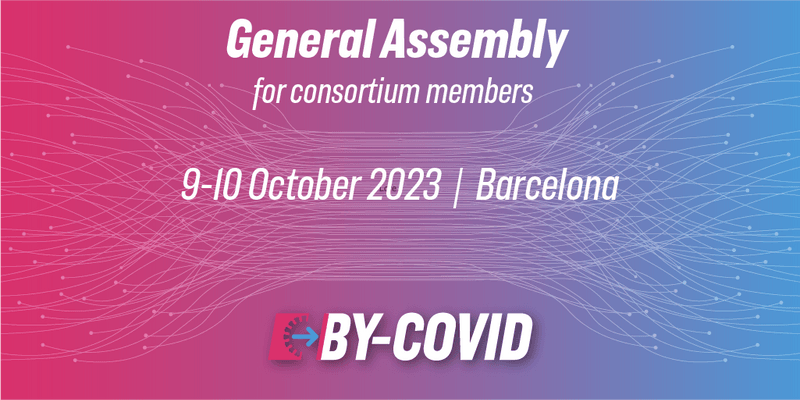 On 9 & 10 October 2023, the BY-COVID General Assembly will take place in Barcelona, in the context of the Spanish Presidency of the Council of the European Union.
All project's progress will be discussed in this 2-day in-person meeting in Barcelona. The consortium will discuss the progress so far and plans for its final year of the project, to ensure contribution to FAIR and open data sharing in support for European preparedness for COVID-19 and other infectious diseases
Please find the agenda and a link to register below.