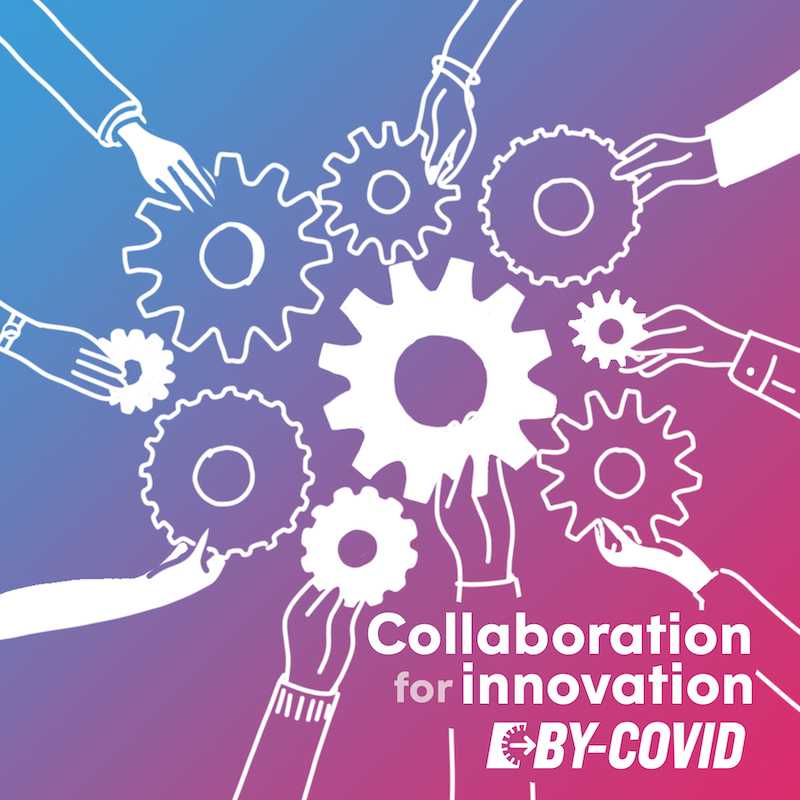 Collaboration for Innovation
During a public health emergency like the COVID-19 pandemic, it is essential that experts, from both academia and industry, unite for the common good even if their interests differ. To safeguard public health, as much data as possible must be open and accessible, so everyone can contribute their expertise and benefit from the knowledge generated. Keeping science open promotes transparency and collaboration, which then stimulates innovation and accelerates the speed of research.
Given the volume and complexity of data produced across national borders, all data must be carefully managed to remain meaningful and useful. Data management is a role played by publicly funded data infrastructures working for the benefit of all. These infrastructures develop tools and make available data that can be widely used not only by academics, but also by the private sector and policymakers. This enables productive collaboration between the public and private sectors, and allows the private sector to translate scientific discoveries into innovations to benefit society.
In the COVID-19 pandemic, thanks to the large amount of data available and openly shared, companies were able to create innovative solutions, such as new vaccines, diagnostics and therapeutics at a speed never before seen. This was only possible due to the wealth of data available in publicly funded infrastructures.
BY-COVID AS A MODEL FOR INNOVATION
The BY-COVID project works to build the capacity of public infrastructures to meet the need of future pandemics. The speed of innovation during COVID-19 was enabled by data infrastructures that predated the start of the pandemic. Despite being existing resources, the infrastructures needed to rapidly adapt to accommodate the deluge of data produced. The BY-COVID project is building on the tools and resources created during the pandemic to provide support for future emergencies and to enable ongoing research into infectious diseases. This work will ensure that the resources created will be optimised to fuel future innovation, and that whatever we may face, we will face together.
IF YOU WANT TO KNOW MORE…
Accelerated innovation in crises: The role of collaboration in the development of alternative ventilators during the COVID-19 pandemic - ScienceDirect
What COVID-19 taught us about collaboration – 7 lessons from the frontline
Collaboration and innovation to overcome COVID-19 challenges – Dr Ir Siti Hamisah Tapsir – INGSA
Partnership and collaboration: The new normal in the fight against COVID-19