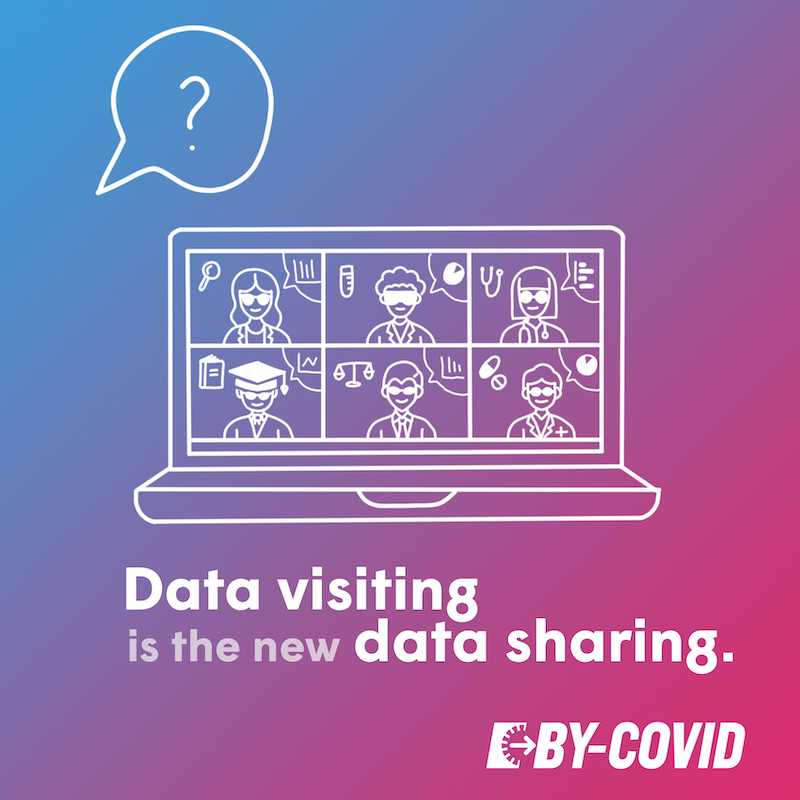 Data visiting is the new data sharing
During the COVID-19 pandemic, online meetings became part of working life for many people. We stayed safely at home and just like any other meeting, we shared ideas to move our projects forward. The difference: we stayed at home. However, the ideas we shared left our house to join up with others. Our thoughts and opinions, put together, enriched the discussion and enabled progress.
WHAT IS THE LINK BETWEEN DATA AND ONLINE MEETINGS?
Research data are stored in different ways in various places and access is not always easy. With a federated system, the data remains in place, rather like the people working from home, but researchers and other people who benefit from the data can gain access. A federated system is composed of several data providers, such as hospitals or universities who collaborate together, while maintaining control over their data management.
Federation can be understood as similar to online meetings: each person represents the data (which doesn't move) whereas the knowledge derived from the data is represented by the ideas of each person (which is free to be shared). The alternative to federation is known as centralisation: meeting participants (data) all travel to the same location to meet in person and share ideas.
DATA VISITING IS THE NEW DATA SHARING
Federation facilitates the reuse of data, following the FAIR principles of findability, accessibility, interoperability and reusability. There are many political, ethical, administrative, regulatory and legislative barriers to data leaving its home location, federation allows the data to stay where it is but still be reused to advance research.
BY-COVID AS A ONLINE MEETING
The BY-COVID project uses both centralised and federated systems, depending on the data type. In centralised systems, the data is shared in common databases which reside in a different location from the data. Centralised systems are used for data which is not sensitive, for example, data that isn't about people.
However, to provide answers to interesting policy questions, access to more sensitive data is also useful. This data, found in a variety of different places, can be accessed and analysed using federated systems, following national governance rules and regulatory restrictions. The results can be widely shared in scientific papers without the data moving location, like sharing the outcome of an online meeting while the participants stay at home.
IF YOU WANT TO KNOW MORE…
What is federation (English) (French)
The way forward is not data sharing but data visiting
Coping with interoperability in the development of a federated research infrastructure
---
YOUR THOUGHTS
We'd love to hear what you think about these issues.